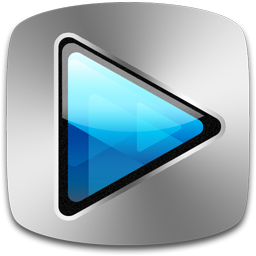 Hello, i saw many questions about how to edit videos and what is the best software for that but since no one did a tutorial, i'm making one about that to avoid many topics and questions about it and also avoid spam for the safety of the forum database, we need space for more important/useful things. Well personaly i've been using this software since longtime and it's the most used app for gamers since it gives an amazing result all with being easy to use.
Sony Vegas Pro is your project companion from start to finish. You can edit professional video and audio material in high resolution formats up to 4K. And also you can create custom DVDs and Blu-ray Discs.
Easier, and the best.
Till now it's the most used software to edit videos such as fragmovies for gamers. Sony Vegas Pro guides your video editing projects with its intelligent workflows and industry-leading audio editing tools, putting professional standards easily within reach.
Efficient.
Sony Vegas Pro gives you more editing power than ever before. With new velocity limits, you can create fast motion that's 40 times faster than normal. New hover scrub capabilities make marking in and out points and adding footage from the Trimmer much faster and more efficient – leaving more time for your main goal: creating incredible videos.
How/Where to download Sony Vegas Pro?
Link
Informations:
You can download on the trial version since it's a paid software, i suggest you to buy it, you won't regret i promise. If you're the type of guys that prefere getting
free/leaked
things than it's not the right section for it cause i'm not going to show you how to
crack/hack
this software, Thanks.
How to use Sony Vegas Pro?
Step 1:
Importing Clips
First click "File" at the top left corner of your screen.
Mouse over the option "Import"
A side menu will appear, Select "Media" which will open up a File Browser
Select the files you wish to import on the File Browser
After a short loading time, The files will show up in the media tab on the left side of the screen.
Now you can click and drag those imported clips onto the Timeline tracks to begin editing.
Step 2:
Video and Audio Tracks
The Timeline has Video and Audio Tracks. These tracks contain your clips during the editing process.
Video Tracks hold Photos, Video and Text.
Audio clips hold Sound effects and music.
You can add an additional track to the Timeline by right clicking on an empty space on the timeline and selecting "Add video track"
Step 3:
Special Effects
Now that you have some content on your timeline, effects can be added.
To add an effect, click the Effects tab on the left side of the screen to bring up the effects menu.
Look through the various types of effects and choose the one you want.
Click and drag the effect you want over the Video clip and it will bring up a menu to modify the ratios of the effect.
After tuning the effect to suit the situation, Close the effects modifier and the effect will be applied.
Final Step:
Rendering.
Now it is time to Export the edited video into a file that can be uploaded.
At the top-left corner of the screen, Select "File"
Then Select "Export" a option menu will appear.
Select the video format you want the program to export to.

(.avi,.mov,.mpg,.mp4)

Now the video will render, This make take some time.

The video clip should now be on your desktop, Ready to watch or upload.
If you need any help with Sony Vegas send me a private message on the forum, or contact me via IRC.
Features:
This is a basic guide of Sony Vegas Pro since there are many other features that needs time to learn like syncing your music with your bullets for example or also using color correction packs. I'm ready to help you with everything & anything you need.
Credits:
The definition of SVP has been copied from the official website and i edited it a little bit so you can understand it easily. Pictures on the tutorial are from google and the tutorial details are edited by me.